Sustainable Development
Our CSR policy : our core business
This is reflected in a five-year roadmap that sets out our ambitions in terms of environmental performance, industrial relations and social issues. This roadmap is structured around eight key commitments.
Refer to our CSR report for a more detailed presentation of this roadmap.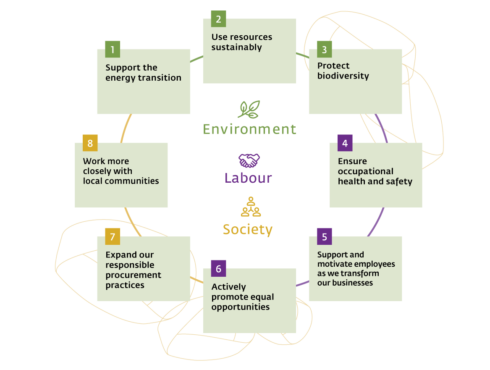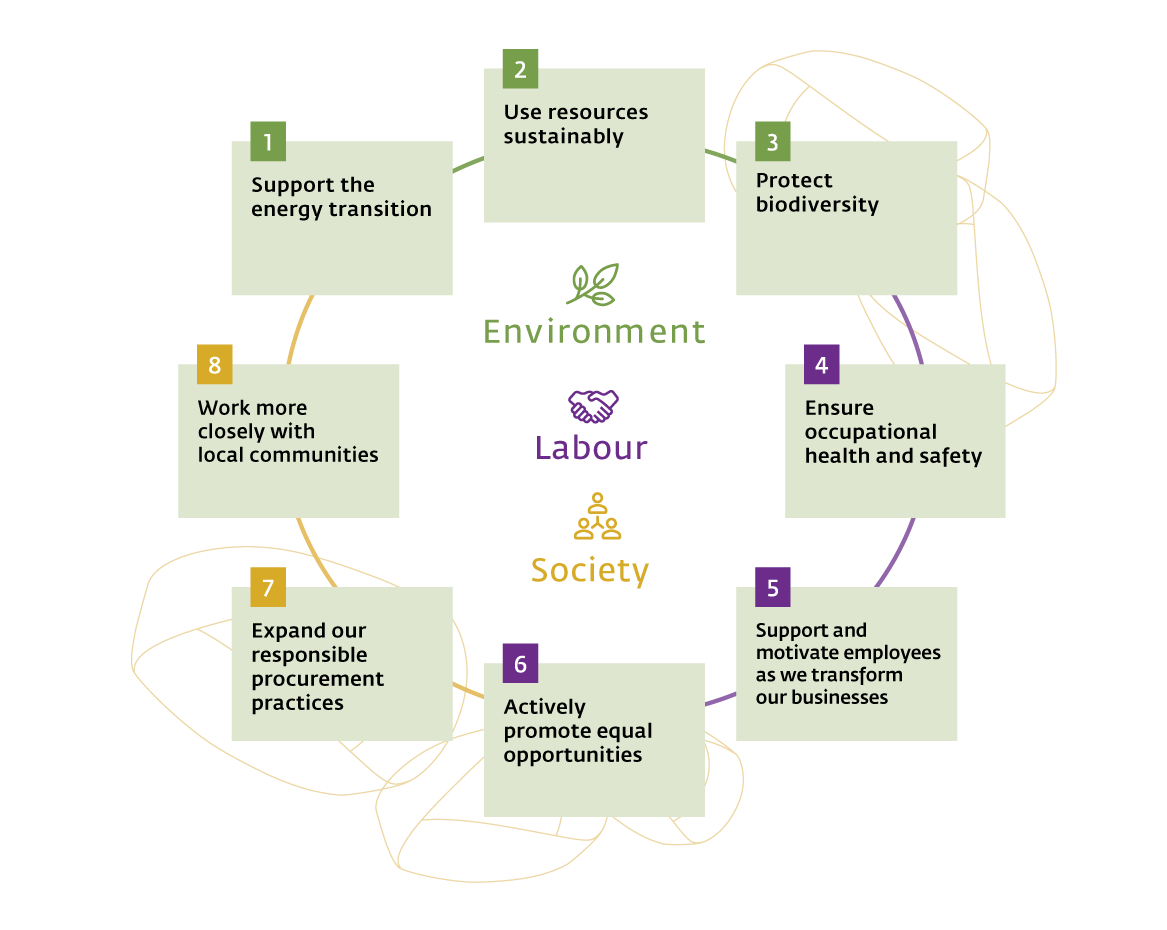 Actively contributing to the sustainable development goals (SDG) of the United Nations for 2030
The Group contributes particularly actively to three of the 17 SDGs through its business model and strategy.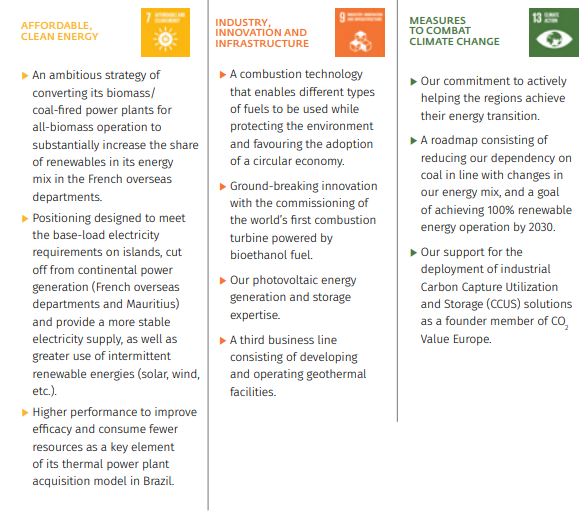 A constantly rising CSR score
The relevance of our strategy has produced results including a 13-point increase in our CSR score in less than three years.
This increase is the fruit of committed efforts by all the Group's employees and clearly shows our environmental, social and governance performance.
63/100
Gaïa ESG rating performance score, steadily increasing over the past two years
Top 15
Ranked in the European gas and electricity sector
Top 2%
of the companies assessed by Vigeo Eiris
Practical actions contributing to local development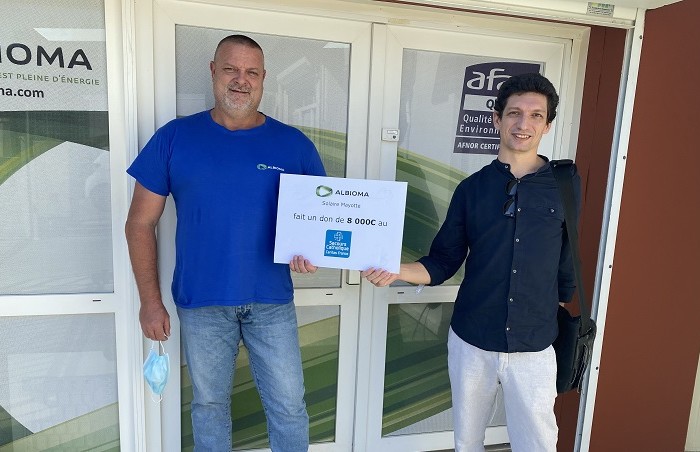 Supporting populations hit by the health crisis
In 2020, a year that will mainly be remembered for the COVID-19 crisis, we mobilised to support the vulnerable.
Albioma has made donations to organisations including the Catholic charity Secours Populaire Catholique in Mayotte, the French governmental agency Fondation de France by donating days off matched by the Group, the Kéré foundation fighting hunger in Madagascar, and associations that help the elderly in Brazil.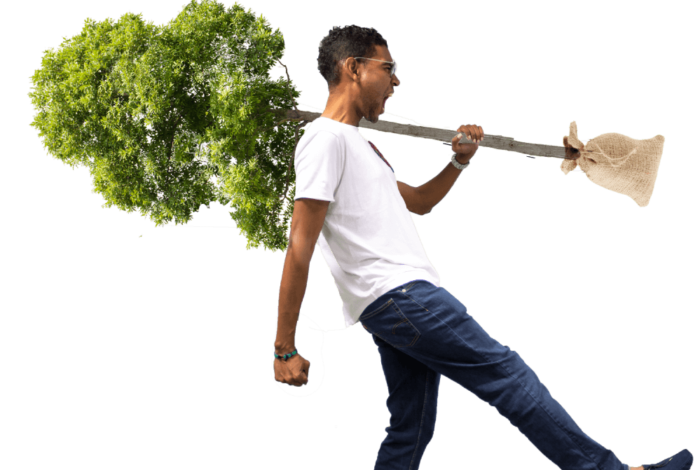 Acting for the future of biodiversity
Albioma contributes to the "Péyivert" operation, which aims to plant a million trees in Martinique in five years.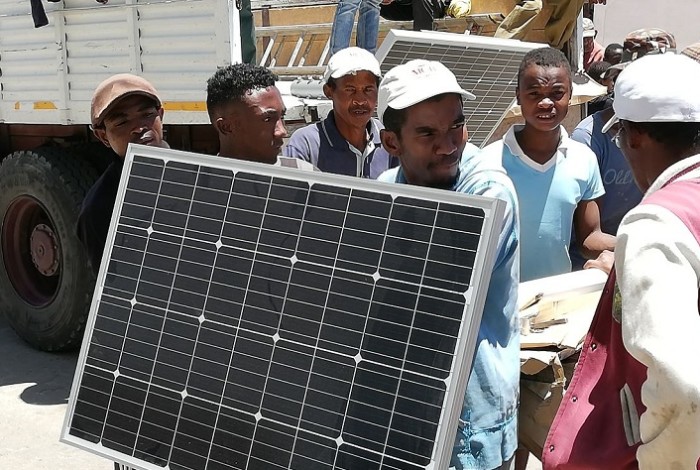 Fostering access to energy
In Madagascar, our support for a local association enabled a partner company on the island to install solar panels in an
Antananarivo village.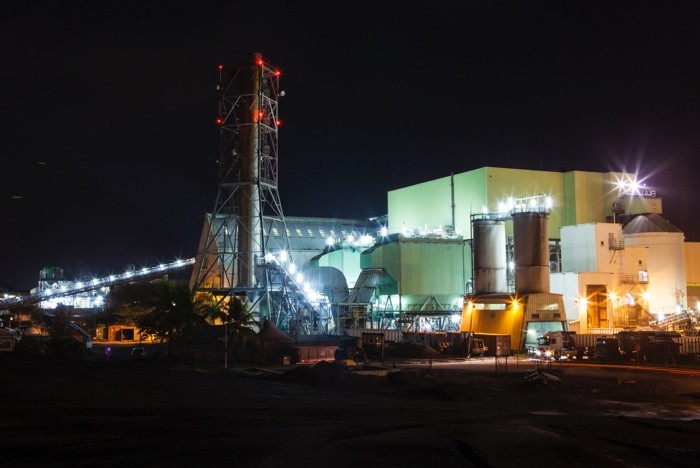 Promoting our businesses in the energy transition
Through our partnership with the "CGénial" foundation, we have continued to present, albeit virtually, the businesses involved in the energy transition to high-school students and sixth-formers. One of our actions, to around a hundred year-14 students, served as an alternative to a work
placement.