Albioma's CSR strategy, which covers all Group businesses worldwide, is a performance lever and catalyst for change. This strategy is based on eight key commitments with a triple focus on environmental, employment and civic issues.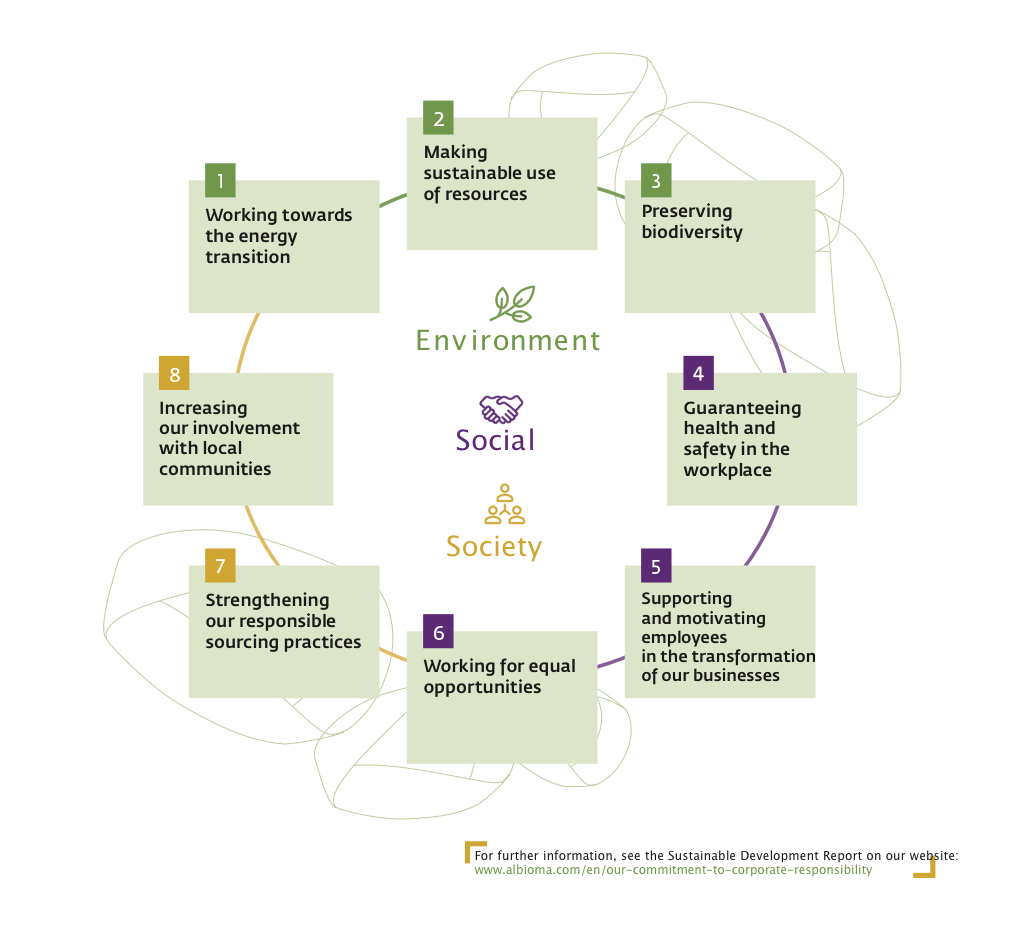 Our environmental commitments
Albioma has set a target of increasing the share of renewable energy in our energy mix to 80% by 2023. We aim to achieve this objective by diversifying our biomass procurement sources and developing innovative new solar projects, and at some plants we have carried out fuel conversion projects to discontinue the use of coal.
Our employment commitments
Keeping the people who work for Albioma safe from harm is a fundamental requirement. To address the health and safety risks inherent to power plant operation, the Group appointed a Safety Director in 2017, with a mission to consolidate our expertise and performance in this area. The Group also pays particular attention to integration and diversity issues while nurturing our human capital, through on-the-job training in particular.
Our civic commitments
As an electricity producer, our overriding responsibility is to ensure that a reliable power supply is available at all times, thereby contributing to the stability of the electricity network. This is a major challenge for non-interconnected territories, where most of our plants are located. As well as quality of service, our civic commitment focuses on our attitude to our partners at every stage of the value chain.