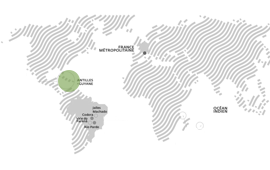 Energy:

Biomass and solar

Installed since:

1998

Installed power capacity:

102 MW

Installed solar capacity:

4,5 MWp
Since 1998, Albioma has contributed to the energy autonomy of Guadeloupe, a territory not connected to mainland networks, by producing electricity from local biomass and photovoltaic energy.
A historic market
In Guadeloupe, Albioma operates the Le Moule thermal biomass power plant, which supplies 21% of the electricity available on the grid. In addition to bagasse, the Group is seeking to mobilise new forms of local biomass and without conflict of use outside the sugar campaigns. Since November 2020, unit 3 of the plant has operated exclusively on biomass. We are currently working on the complete conversion of the plant with the aim of completely abandoning coal on the historic cogeneration units.
Discover our Le Moule plant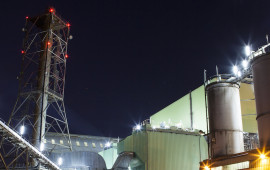 Type:

Thermal power plant

Installed since:

1998

Production capacity:

102 MW

Workforce:

94
Find out more
Development of solar power
Since 2008, Albioma has been developing its solar activity in Guadeloupe. The Group currently operates four photovoltaic plants in Jarry, Sainte-Rose and Basse-Terre, all of which are located in areas with no conflict of use. For example, the Silo Jarry plant, commissioned in 2009, is installed on a roof with a steep slope and has an installed capacity of 385 KW. In 2019, new photovoltaic projects will also increase Albioma's green energy production capacity in Guadeloupe.
Discover our solar plants in Guadeloupe