Type:

Geothermal power plant

Status:

in operation since 2013

Installed capacity:

13 MW
The Group's first geothermal power plant in Turkey is located in Gümüşköy, near the city of Izmir in the Aydin region. The plant has access to four reservoirs and has an annual output of 47 GWh of electricity.
Activity
Gümüşköy's considerable geothermal potential was discovered in 2008. This led to the construction of a power plant with four underground reservoirs in different geological strata, at depths of up to 3,500 m. Five wells were drilled, from which groundwater exits at temperatures between 143 and 154°C. In 2021, Albioma has completed the acquisition of a majority stake (75%) of the plant, the remaining 25% has been acquired by Egesim, an industrial services provider well regarded within the industry in Turkey. The plant is forecast to generate 47 GWh of electricity annually.
Zero-emission renewable energy
Geothermal power consists in converting heat from the Earth into electricity. A geothermal power plant extracts naturally heated water (known as brine) from underground aquifers and uses it to produce steam that can  in turn be used to power a turbine connected to a generator. This energy source offers many benefits; in particular, it is inexhaustible, renewable and produces no greenhouse gas emissions. It is constantly available and unaffected by meteorological and climate conditions.
47
GWh
of electricity exported to the grid
150
°C
temperature of brine exiting the production well (approx.)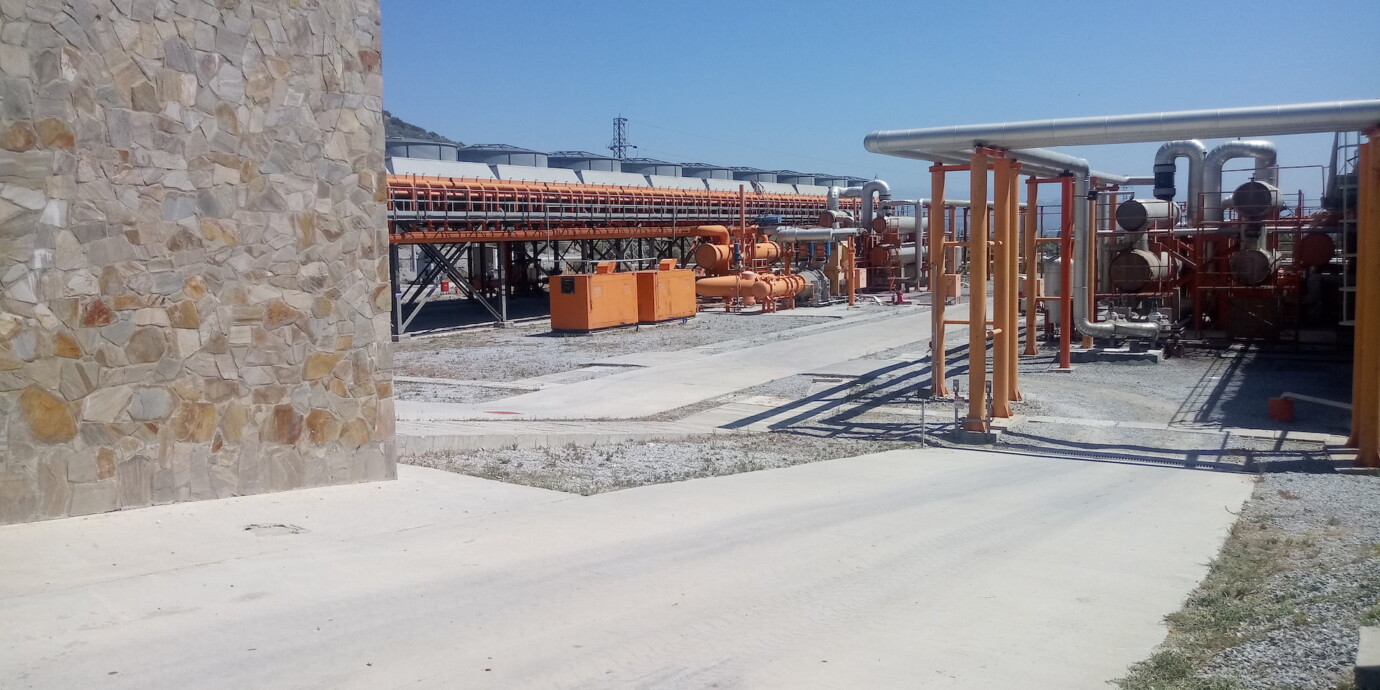 Geothermal power plant in Turkey, Gümüşköy, Albioma