Our environmental commitments
Supporting the energy transition
At Albioma, we harness our full range of expertise and capacity for innovation to fulfil the commitments made in the French government's 2017 Climate Plan, and by the international community more generally. As an energy sector stakeholder, our strategy focusses on an objective directly linked to the fight against climate change: increasing the share of renewable energy in our production mix to 80% by 2023.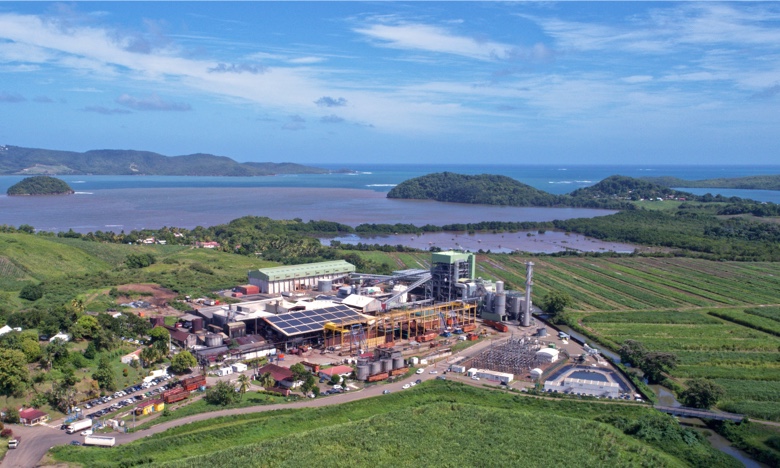 Galion 2, Martinique, first all-bagasse/biomass power plant in Overseas France
An innovative model
Over the past few years, we have been rolling out a bagasse-biomass model in regions isolated from mainland power networks. This alternative to fossil energy contributes to the energy transition in the regions where we operate, while also sustaining local employment by supporting promising industries. 
We are now taking this model to the next level by converting our three oldest power plants in the French Overseas Departments to operate exclusively using biomass. Conversion work is already underway in Guadeloupe, where a biomass storage dome has been built in the port of Jarry.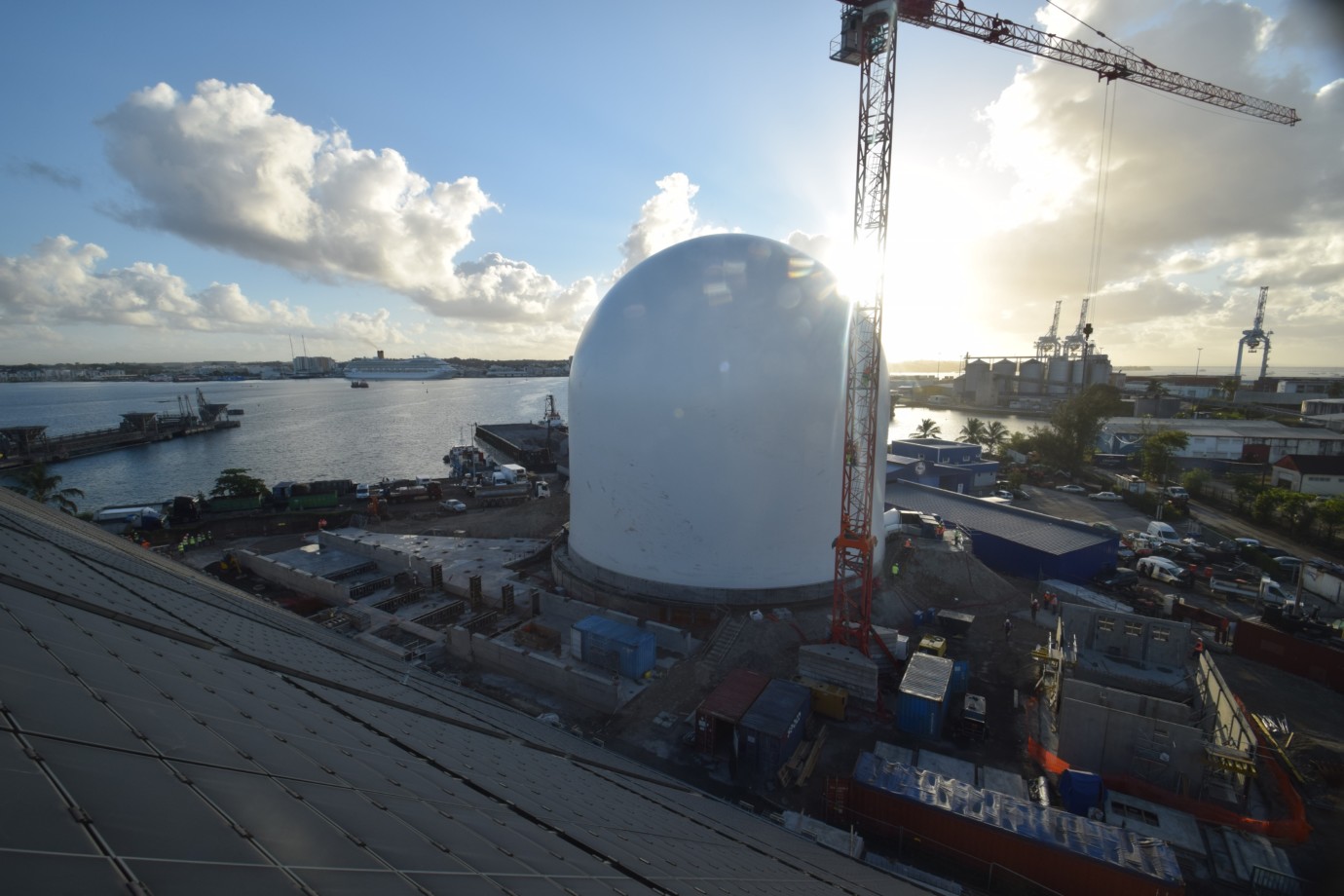 The biomass storage dome at the port of Jarry in Guadeloupe
As well as our biomass plants, we build and operate innovative solar projects that support the energy transition and enhance regional energy independence. In 2019, for example, following an initial call for projects by the French energy regulator (Commission de régulation de l'énergie – CRE), Albioma was awarded a project for a 7.4 MW battery storage facility in Mayotte. This new facility will enable carbon dioxide emissions from Mayotte's thermal power plants to be reduced by more than 6,100 tonnes per year.
In Kourou, French Guiana, around a dozen sheep
perform routine groundskeeping at our photovoltaic power plant, the largest in Overseas France. Ultimately, the flock will increase in size to 200. The Martinik breed is particularly well suited to the ambient tropical conditions.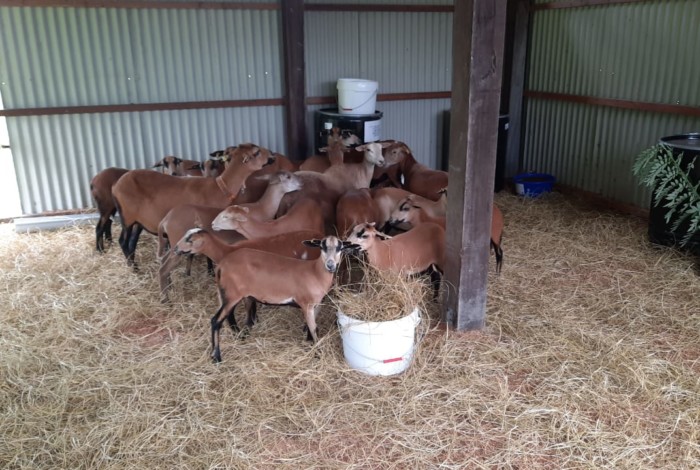 Fighting global warming
In 2019, Albioma took part in the Virtual Climate Summit, and more specifically the web-conference entitled "ACT®: Assessing climate strategies in the context of the Paris Agreement objectives". This followed on from our voluntary participation in the ACT2.0 (Assessing low Carbon Transition) experimental project run by HYME and the HY organisation. It confirmed that our strategy to transition to a low-carbon model by 2023 is compatiblé with the 2°C trajectory defined during the COP21 environmental summit.
We are also founding members of CO2 Value Europe, an NGO devoted to promoting the development of carbon capture, storage and conversion technologies to manage carbon dioxide emissions from industry. Through our commitment as a member of this organisation, we are able to closely monitor the latest research in this field and adapt our everyday practices accordingly.