Thermal
Biomass
Today, we provide our agribusiness partners with a unique level of expertise in energy generation from the hybrid combustion of biomass, backed by more than 20 years of experience in recovering energy from bagasse, the fibrous residue of the cane sugar production process.
Our business model is built around power generating plants constructed close to sugar refineries, and designed to recover energy from all the bagasse produced as a result of the sugar cane crushing process. At times of the year other than the sugar cane harvesting campaign, these plants generate electricity from coal or – ultimately – from other forms of biomass.
Two key terms: hybrid combustion and cogeneration
Our 20 years of continual technological innovation mean that we now have the ability to generate electricity dependably 24/7. To achieve that, our generating plants are able to operate on a single fuel source – bagasse – during sugar processing periods and on coal at other times. Some of our projects now at the development stage involve generating electricity from 100% biomass-fuelled plants that use a hybrid bagasse/wood biomass (pellets).
Moreover, our turbines allow us to supply our agribusiness partners with low-pressure steam, the favoured heat source used in their own production cycles. In exchange for the bagasse they supply to us, we also provide them with the electricity they need to operate their installations.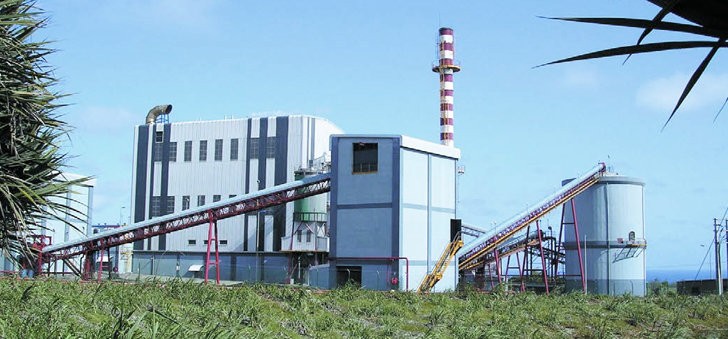 Nos chiffres clés

Total thermal power installed capacity

Thermal biomass elecricity generation in 2017

KWh exported per tonne of sugar cane

The availability rate of our generating plants in 2017 (excluding Brazil)

Our unique expertise in hybrid combustion and cogeneration means that competitively-priced energy can be provided all year round in full compliance with European atmospheric discharge regulations.

We offer sugar producers a long-term model that can give them a decisive competitive edge in the market. Albioma is now a clear leader in the green energy markets of the French overseas departments and Mauritius.